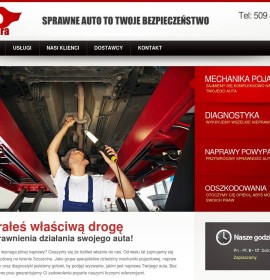 ul. Sowińskiego 26 70-236 Szczecin

No specify serve day
CONTACT OWNER
Autosikora Naprawy Powypadkowe PHU Sławomir Sikora
Autosikora Naprawy Powypadkowe PHU Sławomir Sikora is a business in the category KFZ-Werkstätten in Poland. The seat of this Polish company is located at ul. Sowińskiego 26 in 70-236 Szczecin.
Opening hours
Monday – Friday 9.00-17.00
Saturday: 9.00-14.00
Contact data like web address and phone numer can be found on the left side.