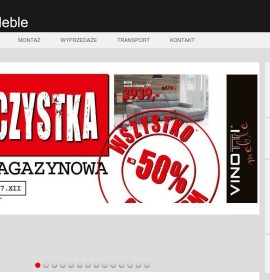 ul. Struga 9 70-777 Szczecin

No specify serve day
CONTACT OWNER
Bonus 33
Bonus 33 is a business in the category Möbel und Zubehör in Poland. The seat of this Polish company is located at ul. Struga 9 in 70-777 Szczecin.
Opening hours
Monday – Friday 10.00-19.00
Saturday: 10.00-17.00
Contact data like web address and phone numer can be found on the left side.